The mighty Brampton installed in the far corner of a rear garden and sitting majestically alongside a well established tree.
The building provides parking below to house a collection of classic cars whilst the upstairs is used as a spacious photography studio complete with a dark room (situated at the end of the building without the dormer window).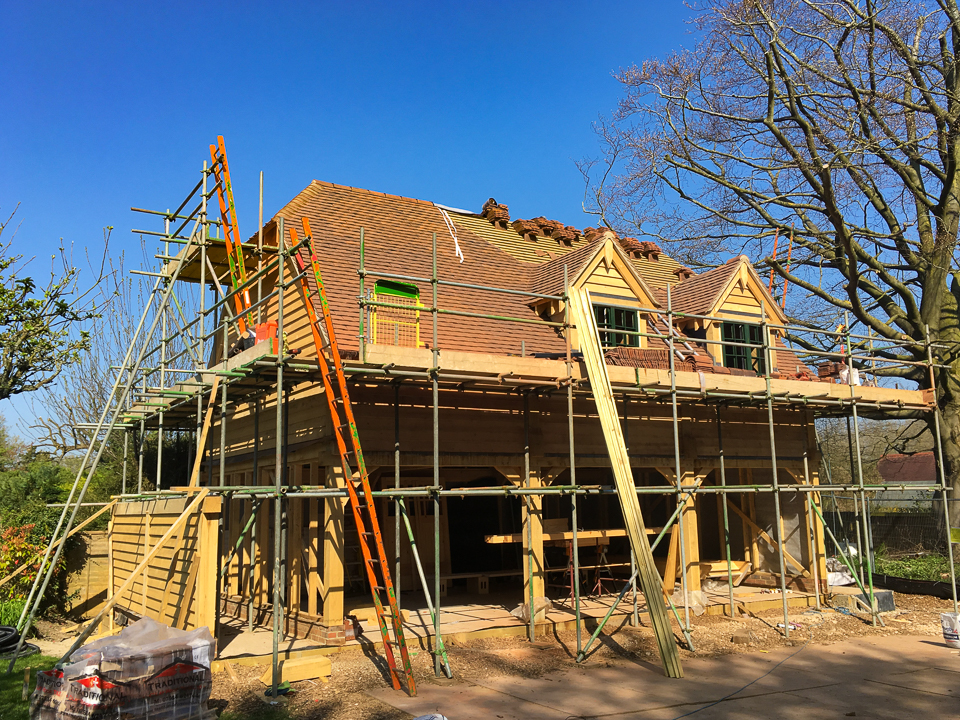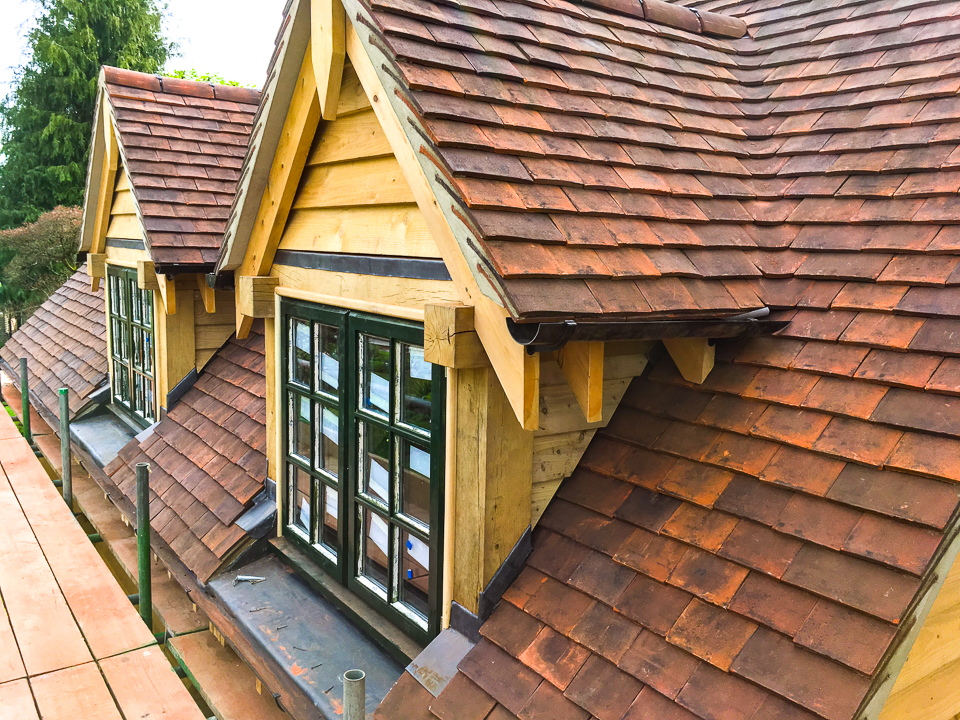 As the property is within a conservation area great care was taken with the amount of impact the project had on the established trees.
A temporary road was set up to eliminate any compaction from the machinery used and to safeguard against the shear weight of all the materials that were required to carry out the project.
The access via the side of the house was fairly narrow with several sharp turns – challenging circumstances which we were able to overcome.