Pressure washing is a fast and efficient way to rejuvenate external hard standings and surfaces.
We can clean areas for both domestic and commercial customers and have a range of machinery to suit each application.
For larger areas or situations where dirty water needs to be controlled we use our rotary surface cleaner which has a built in vacuum port.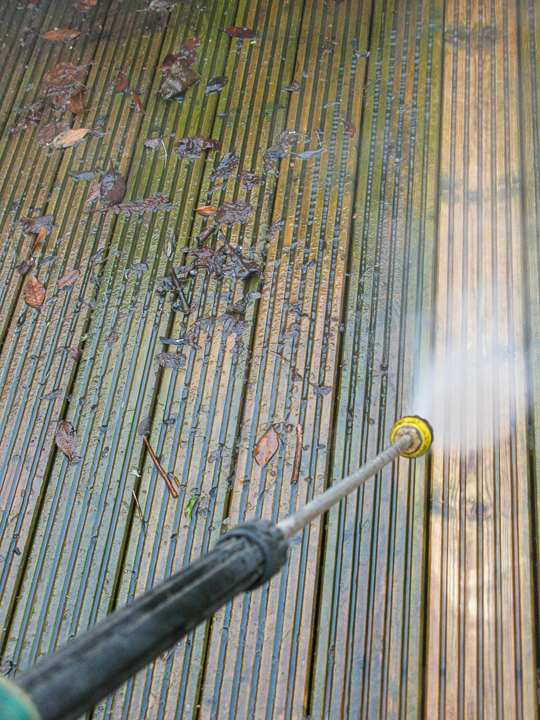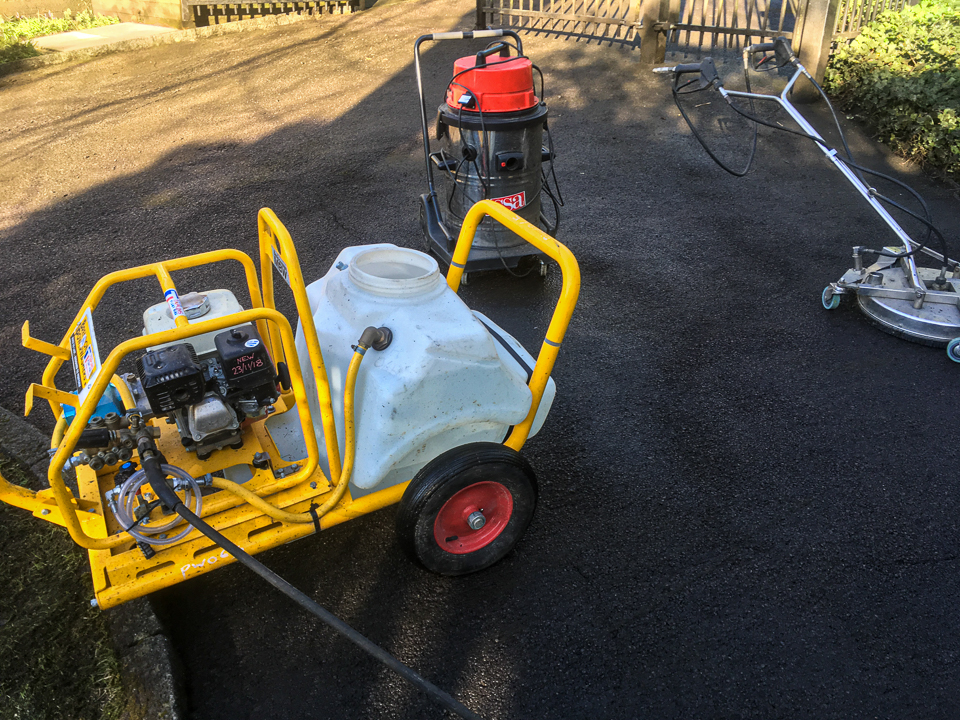 With this set up the water is pressurised to 3000psi to power the surface cleaner which is linked to a vacuum unit with an onboard dirty water pump. This allows high pressure cleaning with minimal dirt or water build up at the cleaning end as everything is discharged via hoses to a suitable drain or run off area up to ten meters away. This system can be used on any surfaces but is especially useful for cleaning resin areas (as they are so porous the dirt does not get removed using non vacuum systems) or internal areas such as swimming pool surrounds or warehouse flooring.